Garden

of Akori
VR game | in development
Sandbox and Explo­ra­tion Game in VR
"Garden of Akori" is a creative sandbox and exploration game in VR where the player interacts with abstract digital organisms in a mysterious world. The game deals with a new materialist notion of energy and matter.
The prototype of "Garden of Akori" has been made possible with the support of aws Creative Impact.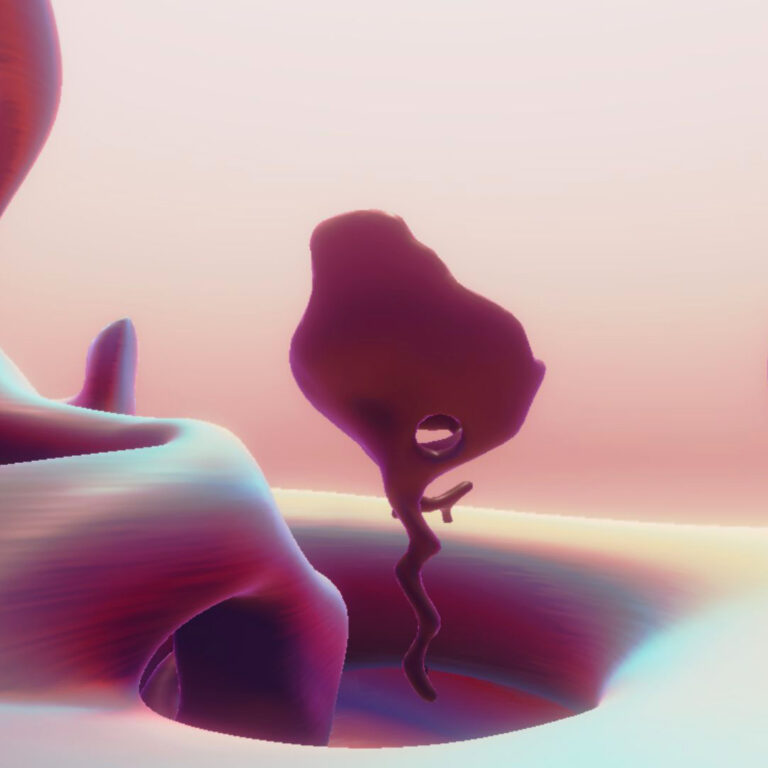 The sound

of matter
VR Game | Prototype stage
Artistic VR Mystery Game
"The Sound of Matter" is a VR Mystery Game where you, a blind physicist, travel between fragments of time and space to find clues and solve a boycott. After an accident caused by a sabotage, you must travel through past, present, and future to discover who was behind it and make sure the event will not happen again.
The point cloud aesthe­tics aims to create an incom­plete view of the surroun­dings, able to expose single elements at a time.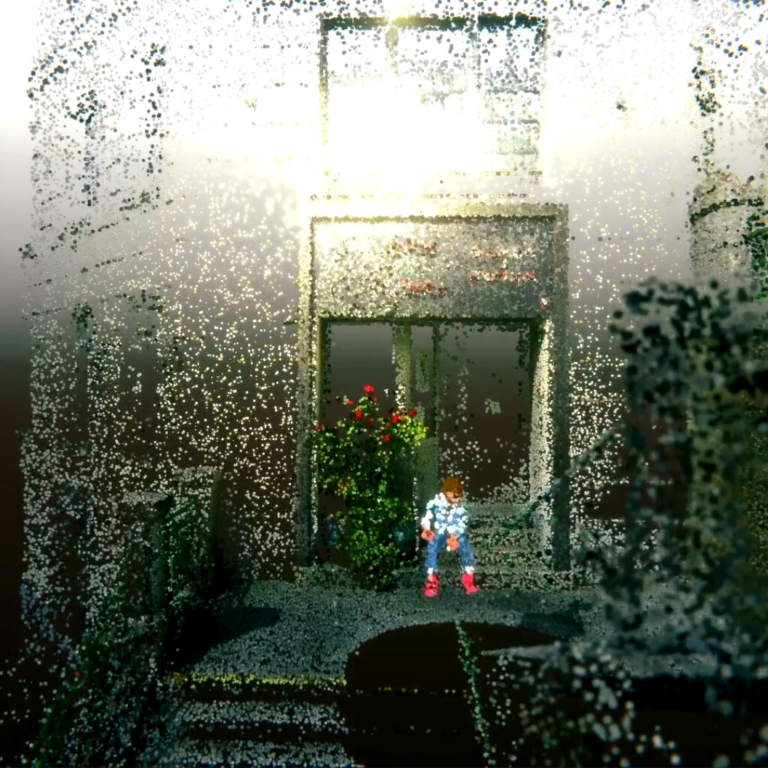 Sketch Your Lamp
XR Instal­la­tion | 2023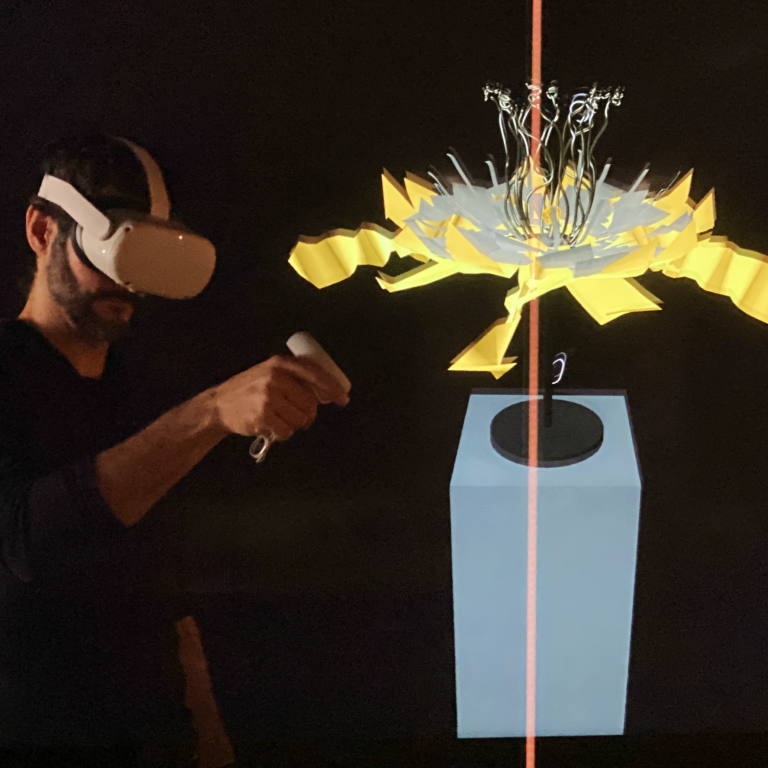 Developed for the XR company vrisch
Sketch Your Lamp (SYL) is a mixed-reality sketching tool. Users can design their ideal lamp by selecting a frame and using VR controllers as brushes. A holobox displays the process, and upon completion, users can print a QR code with an AR representation of their lamp.
The instal­la­tion is part of an in-store concept and opened at the end of April 2023 as part of the "
EGLO
World of Lights".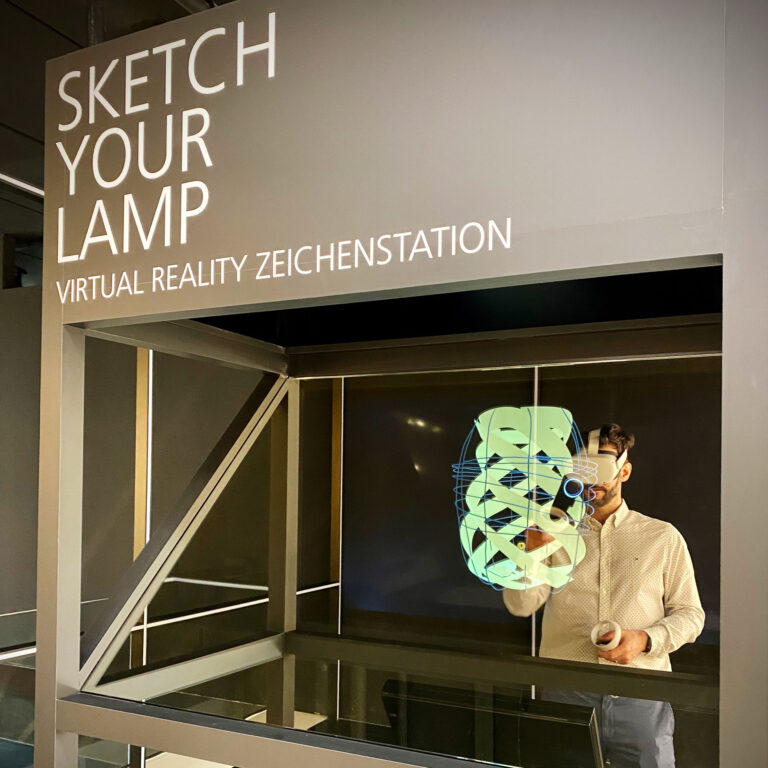 Beyond My Skin
Inter­ac­tive instal­la­tion | 2023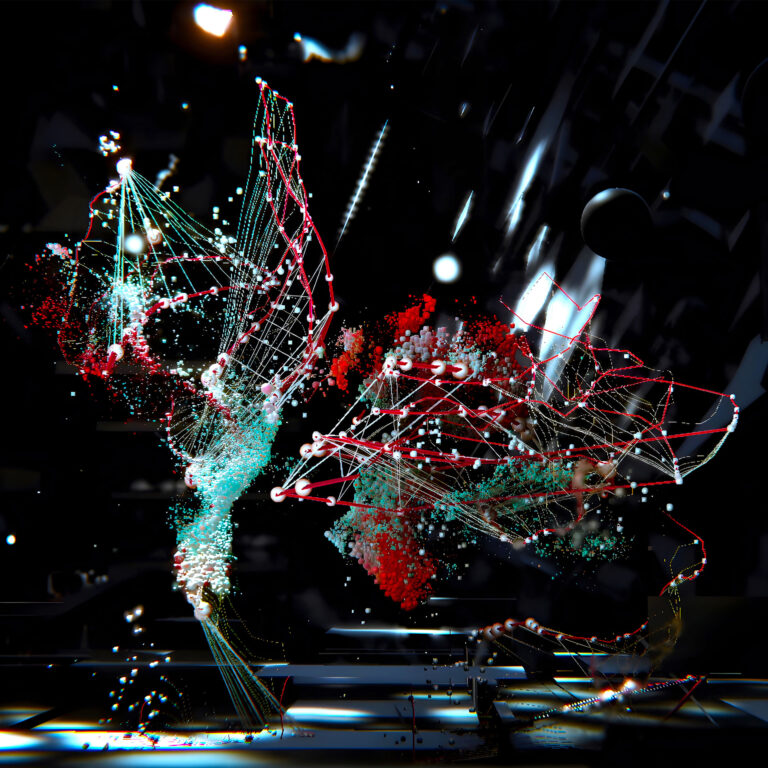 A project by Flavia Mazzanti. Produced by Immerea.
"Beyond My Skin" is a real-time application and media art installation dealing with body, identity, and digital inclusion. The project creates a phygital space in which visitors can experience a new way of self-perception away from binary and social representations.
Perfor­mers: Olivia Hild, Imani Rameses
Sound: Brootworth
​Concept and artistic direction: Flavia Mazzanti
Project Manage­ment: Design and Instal­la­tion: Manuel Bonell
Technical Artist: Tobias Mayer
Programming: Catherine Joy Calupas, Michael Bonell
Project realized with the support of: the City of Vienna and the Start­sti­pen­dium for Media Art from the Federal Ministry of the Republic of Austria (BMKÖS).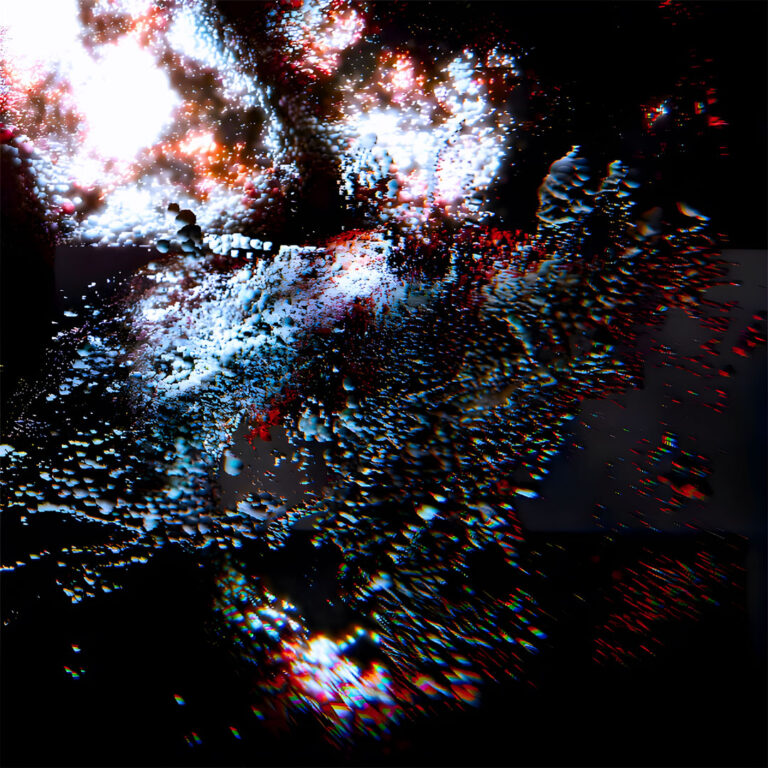 Sympoietic

Bodies
Hybrid short film | 2020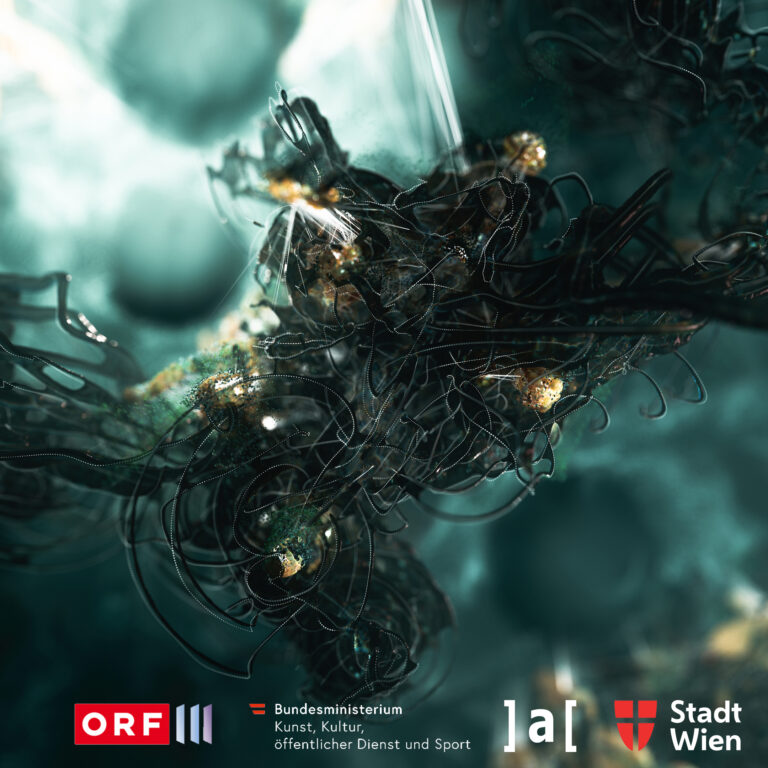 Hybrid short film
"Sympoietic Bodies" is an artistic- philosophical project by Flavia Mazzanti presented through the medium film, which explores the disruption of the boundaries between the human body and its social and physical surroundings. The film experiments a post-anthropocentric scenario.
Written and directed by Flavia Mazzanti
"Sympoietic Bodies" is realized with the support of ORF III Kultur und Infor­ma­tion, the Federal Ministry of the Republic of Austria, the City of Vienna and the Academy of Fine Arts Vienna.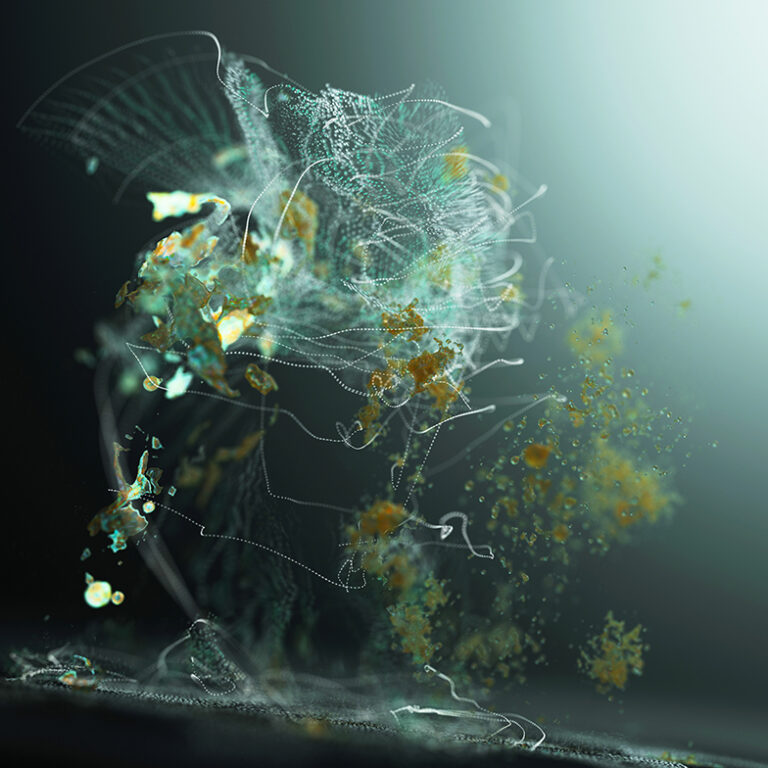 Re/

Aktion
CGI short film | 2021
CGI short film from the Perfor­mance Series
"Re/Aktion" is a CGI short film from the performance series in public space (Re)Aktion. The project deals with the topics of homeland, human rights, young people who are invisible. A performative examination of one own's history intended to create new connections.
A CGI short film by Manuel Bonell and Flavia Mazzanti
In coope­ra­tion with SPEAKERAT — Verein für Kunstprojekte
The perfor­mance series (Re)Aktion has been realized by SPEAKERAT with the support of SHIFT Wiener Kulturförderung.